Save the weekend October 12-13, 2013.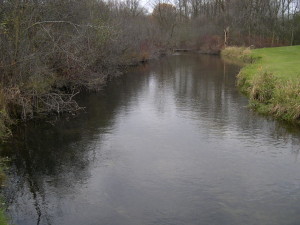 Newsletter for Watershed Awareness Weekend
Educational and informational seminars Saturday. $15 (Members $10) fee includes lunch. Become a member. Mail checks to P.O. Box 21, Eagle, WI  53119. Your check for fees is your R.S.V.P. due by October 2nd to ensure a lunch. Registration form in Newsletter. Please support our generous sponsors.
Hike Southern Kettle Moraine Waters Sunday afternoon.
Who: Everyone interested in the health of the Mukwonago River
Where: Camp Alice Chester, N8651 Townline Rd  East Troy, WI 53120
When: Saturday, October 12, 2013  9pm-3pm
What: County, state and local experts speak at sessions for landowners/recreational users/water enthusiasts.  Particulars to come soon.
Lunch overlooking Booth Lake
Invasive plants in your watershed/native alternatives Heidi Natura, Living Habitats
Fishing the Mukwonago River watershed Craig Helker, Water Resources, DNR
Sunday:  Southern Kettle Waters Past, Present, Future?
1pm-3pm at the former Rainbow Springs WDNR property to hike  with Andrew Notbohm, Water Resources DNR, and see what has been removed and restored, hear about the site challenges, what are next steps.